Services List
FEATURED PROJECT
SAINTS ALIVE!
CONCEPTION
(Winter 2009 - 2010)
Arcadia Films and EWTN establish MSA to produce SAINTS ALIVE!
DEVELOPMENT
(June 2010 - October 2010)
Teleplays written by Richard Payne of Arcadia Films
PRE-PRODUCTION
(October 2010 - February 2011)
Casting
Rehearsals
Location Scouting
Storyboarding by Stephen Payne of Arcadia Films
Crew Assembly
Equipment Booking
Volunteer and Audience Recruitment
SaintsAlive.tv Website Developed and Launched
Marketing (Print, Television, Interactive / Social)
PRODUCTION
Opening scenes filming on the streets of Waterbury, Connecticut (January 22, 2011)
Filming of SAINTS ALIVE! at The Basilica of the Immaculate Conception, Waterbury Connecticut (February 5-7, 2011)
POST-PRODUCTION
(February 2011 - November 2011)
Series Branding
Editing
Mixing
Color Correcting
HD Mastering and Network Delivery
DISTRIBUTION
Broadcast Premiere (September 4, 2011)
EWTN broadcast into over 150 millions homes worldwide
Series Run (September 2011 - Current)
11 Episodes currently in re-run
AWARDS
April 2012 - Gabriel® Award for Best Religious Television Program in National Release
Film & Television Production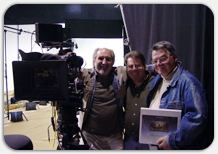 DP, Rob Draper, ACS and Directors Stephen and Richard Payne Wrapping Up Filming of Saints Speak
Arcadia's creative team is made up of skilled, experienced industry professionals. They possess the technical, artistic and spiritual talents required for achieving works with the highest in production values. Be it broadcast television, feature films, commercials or institutional videos, the Arcadia team possesses the expert background, standards of excellence and state of the art High Definition processes to serve your vision and meet the needs of your viewers.
Film & Video Editing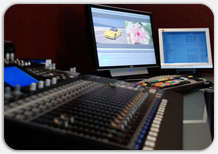 Arcadia has two fully functional High Definition Final Cut Pro editing suites, which can complete a ready for delivery project for broadcast or on the web in 1080i or 1080p. Film quality color correction, 3D animation, titling and compositing services are available.
Live Event Management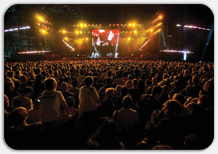 Arcadia has directed large format "live" event video projection for film premieres, conventions, corporate meetings, keynote speeches and other events. Past presentations have included premiere concerts with orchestras of over a hundred musicians and choirs of more than 120 voices. In the year 2000 Arcadia was the first to conduct an English language interview with Joseph Cardinal Ratzinger now Pope Benedict XVI for a big screen venue at the Legatus National Convention in Boca Raton, Florida.
Interactive Media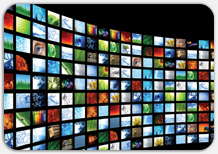 Arcadia provides solutions for creating and distributing content over the internet and other digital delivery platforms.
Social Network Marketing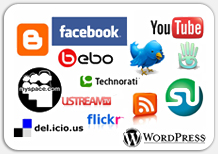 A major facet of marketing your media "event" is letting people know that your project is coming. Arcadia has spearheaded interactive word-of-mouth social networking campaigns for television premieres. Today if your project isn't marketed through social networks it loses huge growth potential.